THANK YOU FOR COMING TO THE FESTIVAL!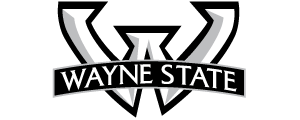 Wayne State University's MovingMedia Student Film Festival is entering its 16th year as a showcase celebrating independent work and creativity while promoting a productive encounter of diverse visual approaches. This year MovingMedia is collaborating with Freep Film Festival (March 31-April 3) and the festival's Academy, a daylong filmmaking workshop (April 1).
​
This year we are only accepting Narrative and Documentary films from students attending college in Michigan, Ohio, Indiana, Illinois & Kentucky. Although entry in the festival is open to college students, inclusion is selective, and determined by a panel of qualified judges from our region.
​
As part of the collaboration with Freep Film Festival, all of the Documentary films entered in the MovingMedia Student Film Festival are eligible for Freep Film Festival's Student Documentary Competition.
​
The panel of judges will select ten finalists in the Documentary category and from those ten finalists, a juried winner will be selected as well as an audience award winner chosen by an online public vote via Freep Film Festival's website. Both the audience award winner and juried winner are eligible for prizes. All finalists will screen as part of a student showcase during Freep Film Festival Academy with the audience award winner screening as part of Freep Film Festival's opening night event. In addition, finalist receive an all-access pass to all Detroit Film Theatre screenings during Festival weekend and free admission to the Academy. More prizes to be announced shortly.
​
The narrative films are part of a juried competition, with prizes, open to students from Colleges and Universities Michigan, Ohio, Indiana, Illinois & Kentucky.
​
Wayne State University is a premier urban research institution offering more than 380 academic programs through 13 schools and colleges to more than 27,000 students. The Department of Communication is a vital division of Wayne State's College of Fine, Performing and Communication Arts and carries on a tradition of leadership in filmmaking practices.
​
Now in its third year, Freep Film Festival specializes in documentaries – especially those with strong resonance in Detroit and Michigan. In addition to movies, the four-day festival produced by the Detroit Free Press hosts community conversations and other related events, all centered in downtown Detroit, including key venues such as the Fillmore Detroit and the Detroit Film Theatre at the Detroit Institute of Arts. More info at freepfilmfestival.com.
Screenings: April 1st, 4:30pm Free
Awards | Step Repeat:
April 1st, 4pm
Please join us in celebrating the Winners of this years Festival! A short gathering to acknowledge the winning filmmakers will take place following Freep Film Fest Academy.
The Freep Film Festival Academy is an opportunity for aspiring filmmakers — particularly students — to learn and interact with top professionals from the world of movies.
​
The full-day session will include a series of lectures from film industry experts, a panel discussion on telling personal stories though cinema and screenings of student films. READ MORE
If you would like to support us for our 2016 MovingMedia Festival please send your donations to:
​
Department of Communication
Attn: MovingMedia
Wayne State University
585 Manoogian Hall
906 West Warren
Detroit, MI 48202.
Narrative Films will be screened at the Detroit Institute of Arts in the Marvin and Betty Danto Lecture Hall.
​
AUDIENCE FAVORITE:
The Top 9 Narrative Films placing after the 1st, 2nd and 3rd Place Winners will be screened and the audience determines their favorite!
​
1st, 2nd & 3rd PLACE WINNERS
The 1st, 2nd & 3rd Place Winners will be screened following the Audience Favorite screening..