THANK YOU FOR COMING TO THE FESTIVAL!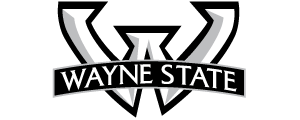 The TechFair is hosted at Wayne State University and will be held Saturday, June 23rd, 2012, from 11:30-4:00 pm and will feature the following classes:
Gary Cendrowski
5057 Woodward TV Studio
1:30-2:30
​
Workshop: Broadcast your Livestream
Gary Cendrowski will demonstrate how to set up a live streaming for the web.111 St
​
Bio: Gary Cendrowski has been working in the computer field for 17 years and in the video-audio field for 20 years. He has a combined experience, computer, audio and video, which has allowed him to build a in the performing and communication arts.
His specialties include:
- Video Engineering production/post production/.compression/mastering
- Audio Engineering production/post production/ mastering
- Computer Engineering/ network/ desktop/server
​
​
-----------------------------------------------------------
​
​
David Marek
111 State Hall
2:30 - 4
​
The Making of Somewhere West.
David Marek will present a seminar about the making of his latest film Somewhere West.Shot in 30 consecutive days while traveling 4982 miles in an RV with a cast of 4 and crew of 5, "Somewhere West" is a triumph of filmmaking ingenuity and collaboration. The cast and crew slept wherever they parked, ate and rehearsed while driving, showered at campgrounds and did laundry on the rare occasion that they stopped in a town for supplies. They visited 11 states, 4 National Parks, 7 State Parks, the Great Salt Lake and the Bonneville Salt Flats, all on a production budget of $18,500! The overriding intent of the production was collaboration, which meant the cast and crew worked as an ensemble, responding, improvising and adapting to the constantly changing landscape and weather. Shot Chronologically, the group lived the story of the film in real time, and the result is evident in the subtle and authentic performances, as well as the attention and innovation of every single shot in this unforgettable film.
​
Bio: A native of Traverse City, Michigan, David Marek attended Northwestern Michigan College, where he received the English Student of the Year Award in '95 while gaining an Associates of Arts in English. In '04, David received a dual BA in Creative Writing/Film Theory and a BFA in Film Production while accepted 4 production awards from the University of Colorado. During his time at CU, David's short films "Snow Petals" and "Sleeping River" combine for 11 Official Selections and 1 Win at film festivals. In '09 David completed an MFA in Film Production from the University of Colorado, where he also taught in the Film Department for 4 years. He has produced and worked on a host of commercial projects, 36 short films, and 4 feature films across genres and forms including narrative, documentary and animation. Having returned to Traverse City, David recently co-founded the Treefort Collective and is working as a Producer, Director and Editor. He also continues to tour his first feature film, "Somewhere West." which has received 13 Official Selections, 3 Best Feature Film Awards, 2 Best Cinematography Awards and a Silver Palm Award from film festivals in 3 countries thus far. David is very pleased to return to Detroit with "Somewhere West" and to be a part of the Detroit Windsor International Film Festival.
​
​
Nabil Ansara
113 State Hall
2:30-4
​
Workshop: Music Production
Nabil Ansara will showcase music production. Everything from commercials, films and multimedia music production.
​
Bio: Nabil 'Sandman' Ansara, Jr. has always had a love and fascination for music and the arts, which he has developed over the years into a refined talent and business.
The first film Nabil participated in was Forbidden Fruits, which was viewed at Cannes film festival in 2005. He not only acted but also assisted in scoring the film as well as creating and producing multiple songs for the soundtrack.
Nabil Ansara along with Nick Marko and Patrick Karbon have opened a music post called ALP Music. ALP Music (ALP) Composes in-house original music for multimedia, web applications, documentaries, scoring for films and television.
​
​
Jeff Jantz
115 State Hall
2:30-4
​
Workshop: Why Storyboard ???
This workshop will explain the use of storyboards in movie making. Jeff will also show examples and discuss the benefits of using storyboard as well as how to get the most out of them.
​
Bio: Jeff Jantz is an Illustrator and Story Teller. Jeff has been creating art since he could pick up a pencil and now with over ten years of drawing/illustrating instruction and experience with many types of media, he captivates and intrigues the minds of young and old with his artwork. He recently storyboarded the Michigan film "The Citizen". He has been seeking publishing options for his children's picture books and is currently working on a parody music video.
​
​
Brenda Schick
123 State Hall
2:30-4
​
Workshop: 3D Environmental Set Design
Brenda Schick will present a workshop about 3D and animation techniques.
​
Bio: Brenda Schick is an Environmental Visualization Designer specializing in Sets and Props and Autodesk MAYA. She utilizes various programs and studies the integration of other software to create the right scene for the best entertainment media setting.
Her art training and experience has prepared her for the ten years of professional experience in Production Management, coordinating skills in film and video productions .
Brenda also has a degree in 3D Animation with a focus on Environmental Set- Prop Design I Modeling and Rendering.
​
-----------------------------------------------------------------
​
Art Department Panel Disscussion *This event will be
5057 Woodward Studio livestream*
2:30-4
​
The Art Department: Playing the Part
The Panel Discussion will include:
- Dan Philips; Make up and special effects,
- Norman Wagner; Hair,
- Raymond Rolak ; Wardrobe Specialist,
- TBA ; Set Designer,
​
This panel is composed of various professionals knowledgeable in the art department. The professionals will talk about the importance of wardrobe, hair, make up/special effects and set design in the production process. They will also answer all your questions.
​
About the presenters:
Raymond Rolakwill demonstrate how contemporary and historical film wardrobe can become both part of pop-culture and current fashion. With advance planning, inventory and licensed items can both be a showcase and revenue enhancement for the producer. Documentation, conservation, storage, and preservation now become important watchwords.
​
Dan Philips will talk about special effects makeup artistry for film, video or photography.
​
Norman Wagnerwill talk about his experience in hair design on the set.
Robert Butler
111 State Hall
11:30 – 1
​
Workshop: The Strategies, Pitfalls and Politics of Film Festivals
Much has been said about the trials and struggles of making an independent film, and with good reason: it's incredibly difficult, and not many are able to accomplish this feat. The perception is, however, that once you have finished your movie, you can just ""take it to Sundance"". Yet the task of finding placement at a major film festival is often more daunting, and exhausting, then the making of the movie itself.
​
This class will take a realistic look at the politics, pitfalls, costs, and toll of life at film festivals. The goal is to demonstrate exactly what happens once you finish the movie, and the reality of today's film festival landscape. The class will also go over which festivals you should submit to, what budget you should have, and other options you have to promoting your film.
​
​
Mark Adler
113 State Hall
11:30 – 1
​
Workshop: Production Algebra
Mark Adler will present an overview of the film industry. He will touch on how to read forms, etiquette and how to walk onto a set with strong skills in an entry-level position.
​
Bio: Mark Adler is the director of the Michigan Production Alliance. The MPA is a 501c6 industry trade or business enterprise organization.
The MPA's goal is to encourage a more stable financial environment for Michigan film and video production companies, freelancers and support services.
The organization's mission involves providing professional and educational resources to anyone interested in producing media in the state of Michigan. MPA strives to promote and enhance the community of Michigan media professionals, both union and non-union, by providing resources such as crew and equipment contacts, seminars, workshops and various other industry related support.
​
​
Joan Abraham
115 State Hall
11:30 – 1
​
Workshop: Short Films for Online Communication
Joan Abraham will make a presentation on creating video communication for the web.
​
Bio: Joan Abraham is the co-founder of Detroit Pockets of Cool, Joan Abraham's focus on the Internet environment for brand building over the last 16 years has created new merchandising and marketing paradigms for a global marketplace. Her understanding of the proper voice and emotional pull needed online creates a distinct rapport between the individual and the brand. Her services adapt to any brand or individual looking to communicate and promote online.
While in New York, she produced new media prototype campaigns for General Motors, Cadillac, Chrysler Corporation, NBC-TV, Phillips Van Heusen, and ABC-TV among others.
Since moving back to Detroit in 2008, she has been using these online marketing skills to promote various non-profits including: Michigan Women's Foundation, Dance Council, Eisenhower Dance Ensemble, Ballet Renaissance, and Technion Society of Detroit.
​
​
Christopher Bondy
117 State Hall
11:30-1
​
Workshop: Developing a pitch package on a professional level.
This seminar will teach the participants how to develop a professional pitch.
​
Bio: Christopher Bondy teaches with over thirty years of professional acting experience in lead and supporting roles in major stage, television and film projects. He has a proven record with every major network as an actor, director, producer and writer. Christopher has also developed and taught curriculum at several universities and is considered one of the Mid-West's' best acting coaches.
​
---------------------------------------------------------------
​
Daniel Phillips
119 or 224 State Hall
12-2
​
Workshop: Special effects makeup artistry for film, video or photography.
Daniel Phillips will do a live demonstration of a character makeup.
​
Bio: Dan Phillips has been a special effects makeup artist for 20 years. Dan studied special effects makeup under the legendary Oscar winning makeup artist Dick Smith, (who has worked on movies such as The Exorcist, The Godfather films, Raging Bull, Taxi Driver, etc.).
Dan's work include multiple blockbuster hits such as REAL STEEL with Hugh Jackman or the march 2013 release, OZ: THE GREAT AND POWERFUL where he was hired to do prosthetic work.
More recently, Dan worked in New Zealand as a senior prosthetic artist for Peter Jacksons' upcoming movie, THE HOBBIT: AN UNEXPECTED JOURNEY.
​
-------------------------------------------------------------
​
Detroit Public Television
Front of the 5057 Studio
1-4
WTVS Detroit Public Television is the viewer-supported PBS member station serving the nation's 11th largest television market. We operate on digital channel 43 (virtual subchannels 56.1, 56.2,and 56.3), and are carried on cable and satellite systems throughout Southeast Michigan and over a thousand communities in Canada. Channel numbers on these systems vary for WTVS and its subchannels.
​
Workshop: Explore DPTV HD Mobile Truck
The DPTV HD Mobile Truck is the only HD Mobile Truck in the state of Michigan.
​
DPTV will offer:
- a walkthrough of their HD Mobile Truck -
- Camera Set up for mobile broadcast
- Audio Set up for mobile broadcast
- Control Room positions inside the truck
​
​
Wayne McLean
111 State Hall
1-2:30
​
Workshop: First Steps to Create a Screenplay
Everything beginners and experienced writers need to know.
​
Bio: Wayne McLean is one of four film script advisers and consultants in Canada. He graduated from Screenwriting Courses at the University of Western Ontario In London. As a Sessional Professor at the University of Windsor, McLean taught Sound In Media, and Broadcasting in the Communications Department.
He was the principal reader for Longshot Pictures in London, Ontario. Wayne is a member of AFI, The American Film Institute and has consulted aspiring screenwriters for five years.
Screenwriting: Bible for BeginnersScreenwriting Seminar: What You Need to Know…
​
​
Dan Belleville
115 State Hall
1-2:30
​
Workshop: The Movie Score. An in-depth look at the process of writing/producing music for movies/television/animation and video games.
​
This presentation is an all encompassing introduction to musical writing and producing methods for work in movies, television, animation and video game. The information presented covers musical cues to complete score, working with directors and editors and work flow methods throughout the entire writing/producing process. Information about some tools needed for writing and producing, such as Sibelius notations software, Native Instruments Kontakt 8 Ultimate bundle for sound sample libraries and Pro-Tools for recording, mixing will also be included.
​
Bio: Dan is a Detroit-based composer, scoring music for new media, film, and television, including the Emmy nominated PBS program, "Your Brush With Nature." He also writes and produces for local groups such as Freshly Ground Productions and Superhouse Pictures.
​
Christopher Bondy
117 State Hall
1-2:30
​
Workshop: For directors: How to work with actors.
​
Christopher Bondy will present a seminar directed towards directors. He will teach them how to efficiently work with actors to get the best results possible.
​
Bio: Christopher Bondy teaches with over thirty years of professional acting experience in lead and supporting roles in major stage, television and film projects. He has a proven record with every major network as an actor, director, producer and writer. Christopher has also developed and taught curriculum at several universities and is considered one of the Mid-West's' best acting coaches.
​
​
Charles Cirgenski
123 State Hall
1-2:30
​
Workshop: The Nuts & Bolts of Producing
​
Charles Cirgenski will be giving a brief, albeit, intensive overview of producing independent features with a passionate and creative spirit combined with the pragmatism of a business person.
He will outline the various needs from selecting a property to produce, to creating the tools, to enable an independent producer to fundraise and actually produce a feature, short or documentary film. His workshops have produced over 250 producers who have gained the knowledge to produce films and many have become very successful at it.
​
Bio: Charles F. Cirgenski is an Emmy-winning filmmaker, who has traveled the world making films for over thirty years. He has worked in the capacity of screenwriter, producer, director, and cinematographer, having garnered numerous awards in each of the disciplines. HIs films have been distributed worldwide in a variety of media.
All events are FREE & Open to the Public