THANK YOU FOR COMING TO THE FESTIVAL!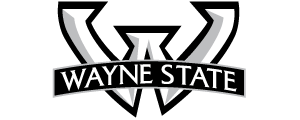 Best in Show - University
​
Junggesellin
Anna Linke, Weimar, Germany
Narrative
Stefanie, 26, is a young woman who has not yet managed to live in an environment in which she can truly be herself. At home, in the back country, everybody tries to find a man for the last bachelorette of the village, who is not thrilled about this at all.
​
-----------------------------------------------
​
Honorable Mention
תלזנ Leak
Beni Fredman, Tel Aviv, IIsrael
Narrative
Seven year old, Hadar, is behaving strangely. She keeps killing animals in order to eliminate an imaginary monster that's pursuing her. Her father, a rich and powerful man, covers up her behavior by silencing people with payoffs.
​
-----------------------------------------------
​
Narrative
​
1st Place
Sketch
Andrew Wood, Northeastern University, MA
'Sketch' is the story of a lonely comic book artist whose drawings begin to come to life, forcing him to get a grasp on both his wayward creations and the implications of his new-found gift.
​
​
2nd Place
SCATTER
Paul Kmiec, SUNY Purchase College Conservatory of Film, NY
Christian and Audrey are hiding out in their mother's old theater amidst a post-apocalyptic landscape, trying to enjoy a break from their mission -- to bury the remains of their mother at their father's grave site.
​
3rd Place
A Work in Progress
Judy Nanney, Kristi Chesney, Wayne State University
A Work in Progress is a short film about a homeless man, whose alcoholism has ruined his life, destroyed his family and is the sole reason for why he is living on the streets.
​
-----------------------------------------------
​
Documentary
​
1st Place
The Tobacco King
Daniel Koehler, Elon University, NC
White farmer George Botha cultivates a new livelihood in Zambia following a racially charged and violent land reform program that robbed him of his home in Zimbabwe.
​
2nd Place
MIJO
Chithra Jeyaram, University of Texas
Mijo (My Son) is an evocative portrayal of a mother and child's intimate relationship in the midst of life altering medical events.
​
3rd Place
Homeless in the Homeland
Julia Doran, New York University
While homelessness has risen across Canada in recent decades, research indicates that Aboriginals are greatly over-represented in the community: According to the city of Toronto, Aboriginals represent less than three percent of the city's urban population but over 25% of its homeless.
​
-----------------------------------------------
​
Animation
​
1st Place
Memory Box
Jong Ha, New York, NY
A young military officer returns to his devastated homeland after the war. Retracing his memory of childhood, the officer decides to take out the memory box which he had buried years ago.
​
​
2nd Place
Spycat and the Paper Chase
Darren Lim, Singapore
Spycat hunts down Captain Chico, whose latest scheme involves robbing the world of every piece of paper. The pursuit takes Spycat aboard Captain Chico's airship for a climactic showdown between a cat and a dog.
​
3rd Place
Pallbillwill
Chiranjit Ghosh, Arena Animation, India
Three friends, Ultimate friendship..........
​
​
-----------------------------------------------
​
Experimental
​
1st Place
Dreams of a Blind Woman
Gary Joseph Watts, Wayne State University
A blind, Japanese woman dreams of the various experiences she could have if she only had her sight; all while whistling Franz Schubert's Ave Maria.
​
2nd Place
Polly, Jennifer and Melissa
Diego Ramirez, Melbourne, Australia
An androgyne by the name of Polly recalls an episode of post coital anxiety while Jennifer confesses to a priest and Melissa poses flirtatiously for the viewer.
​
3rd Place
NoMore
John Baseley, Henry Ford Community College
As he sees atrocities on TV screens, paralyzed, appalled, and powerless, the Future beckons him to leave and snuff out all the racket.
​
-----------------------------------------------
​
Music Video
​
1st Place
Steal Your Heart
Rosalie Kakos, Wayne State University
You can't control who you fall in love with. Hot new recording artist, Naijah proves this to all of us in her sizzling single, 'Steal Your Heart.'
​
2nd Place
This is your life Speaking
Myke Carmody, Wayne State University
This is your life Speaking. Are you finding what you're seeking? Tune in to find out.
​
3rd Place
Dead Man Walking
Coley Coffman, Windsor, ON, Canada
Angels, photos of friends and family and the grim reaper all make appearances in this loosely knit and experimental music video.
​
-----------------------------------------------
​
New Media
1st Place
Grace Center
John Pompeo, Wayne State University
The Grace Center is a transitional facility for people in Pontiac Michigan working to turn their lives around.
​
2nd place
My AHCC
Carrie Love, Wayne State University
This web-friendly church introduction video smartly combines the energy and values of Auburn Hills Christian Center church so that potential visitors can get an idea of what they will experience if they decide to give it a try on Sunday morning.
​
3rd Place
Show n' Tell Episode 1: Islands
Ian Wolfe, Wayne State University
Show n' Tell is a new webseries meant to showcase both local and touring artists in Detroit.
​
-----------------------------------------------
​
High School Category
​
Best in Show
Alone Together
Ben Kadie, Interlake High School, Bellevue, WA
High School Narrative
A story of shipwrecks and love -- After a terrible ocean storm, Brendan finds himself on a Chilean island with Eloise, the girl of his secret dreams. Alone together for the first time, the two grow close, yet Brendan worries: if they leave the island will Eloise still need him?
​
1st Place
Tyler
Darian Henry and the YouthFX, Albany, NY
High School Documentary
Tyler Rhodes, 17, of Albany, NY was stabbed to death on Saturday April 30th, 2011 during a fight with two teenagers at a city park.
​
2nd Place
Look Up
Jake Oleson, Amanda Prager, Short Hills, NJ
High School Music Video
An imaginative child becomes fascinated with the idea of flying. He devises various ways to pursue his dream, but discovers that achieving flight is more difficult than he anticipated.
​
3rd Place
L.U.C.K.
Adam and Daniel Cooper, West Bloomfield High School, MI
High School Narrative
Luke E. Shwartz is a bully who gets away with everything until he picks up one, unlucky penny and is registered into the Lab of Unnatural Compensational Karmatezation's system.