THANK YOU FOR COMING TO THE FESTIVAL!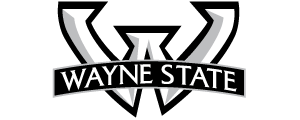 If you would like to support us for our 2014 MovingMedia Festival please send your donations to:
​
Department of Communication
Attn: MovingMedia
Wayne State University
585 Manoogian Hall
906 West Warren
Detroit, MI 48202.
The 2014 MovingMedia Student Film Festival is just around th corner! We are looking forward to seeing everyone's work, mingle with people at the Tech Fair and award the best movies in several categories. Come join us!
Best in Show
Sunday Dinner with the Morgans
Director Alex Forbes
​
First Place-Narrative
A Silent Waltz
Director Isaac Elliott
​
Second Place-Narrative
I've Been a Sweeper
Directed by Ciarán Dooley
​
Third Place-Narrative
Death of a Legend
Directed by Poj Pitakjamnong
​
First Place-Animation
Sweet Revenge
Directed by Jonathan Kline
Second Place-Animation
Prelude
Directed by Mitra Shahidi
​
Third Place-Animation
Mirage Maker
Directed by Benjamin Reicher
​
First Place-HIgh School
The Waiting Game
Directed by Maria Alvarez
​
Second Place-HIgh School
Godong's Party
Directed by Seona Khil
​
Third Place-HIgh School
Falling
Directed by Miles Warren
MovingMedia, Wayne State University annual film festival, is entering its fourteenth year as a showcase celebrating independent work and creativity while promoting a productive encounter of diverse visual approaches.
​
Inclusion in the festival is selective, and will be determined by a panel of qualified judges. As in past years, there will be a juried competition, with awards and prizes.
​
The 2014 festival is taking place September 25th - 28th marking our fourteenth year anniversary. We are excited about the opportunity to bridge regional, national and international institutions, building partnerships and networks reflective of the film industry today.
​
The three-day long celebration includes multiple screenings and a one-day TechFair which offers an array of free classes, workshops and panel discussions reflecting current practices in the film industry.
3192039.jpg
A Slient Waltz