THANK YOU FOR COMING TO THE FESTIVAL!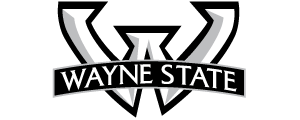 Best in Show - University
​
Psykopoesis
Jarno Elonen - Helsinki, Finland
Narrative
Joel attempts to tackle his personality problems using lucid dream therapy and a baseball bat.
​
-----------------------------------------------
​
Narrative
​
1st Place
88 Miles to Moscow
Karen Glienke - Los Angeles, CA
15-year-old Niki gets more than she bargained for when she sneaks off a train for a quick smoke, stumbling into an offbeat adventure involving her ex-con dad, troubled mother, and a young Russian garbage man.
​
​
2nd Place
A Hair on Your Heart
Young Cho - Vancouver, BC
Mike and Erin are pharmacists working in a lab. They have been friends for a long time. Mike has never been in love, but Erin is quite a love 'expert'. Af- ter watching a movie together, Mike finds out that the actress in the movie lives in the same apartment with him. One day Mike finds out a science re- port that has discovered there is a hair-like structure growing on a person's heart when he/she is in love. After he realizes that his heart is pumping so fast whenever he sees the actress and having a long counseling with Erin. He decides to check his heart.
​
3rd Place
We Belong Here
Laura Wilson - Los Angeles, CA
After suffering a head injury, a young man begins to experience horrific nightmares that oddly relate to an elderly man he just met. He must figure out the mysterious connection to cure his nightmares before he goes crazy.
​
-----------------------------------------------
​
Documentary
​
1st Place
Sakhalin Death Roe
Katerina Stazding - Marbella, Spain
How uncontrolled exploitation of salmon resources on the island of Sakha- lin in the Far East of Russia effect the environment
​
2nd Place
ink&paper
Ben Proudfoot - Los Angeles, CA
Side-by-side letterpress and paper shops in Los Angeles struggle to survive in the modern world.
​
3rd Place
Dream Girl
Oliver Schwarz - Neuenegg, Berne, Switzerland
For most of his life, Dirk has been searching for the woman of his dreams. After several failed relationships and a burnout, he finally seems to have found the love of his life, Jenny: the perfect match at first sight - but some- how fundamentally different...
​
-----------------------------------------------
​
Animation
​
1st Place
Flower Story
Adam Tazi - Orlando, FL
Set in the midst of ancient Celtic ruins, two stone creatures find out first- hand the meaning behind the circle of life, and the joy and sorrow that accompany it.
​
​
2nd Place
Yonder Shroomer
Marvin Woodyatt - Brooklyn, NY
Yonder Shroomer is a story of intergalactic proportions in every sense. The coming together of two worlds apart. The ups and downs of the universal language of love. Yonder Shroomer is love story between a NASA rover called D.A.V.E (Discover. Atmos. Vacate. Earth) and a hairy mushroom alien called Fuzz who resides on a mushroom planet. Then disaster strikes.
​
3rd Place
Light Me Up
Ryan Walton - Eugene, Oregon
Meet the Wattsons. They're spending some quality time together. In this short film, animation and live-action are combined to tell a story about a family of light bulbs.
​
​
-----------------------------------------------
​
​
Music Video
​
1st Place
Pussy Riot: Putin Lights Up The Fires
Erik Boccio - Burbank, CA
Music video adaptation of David Fincher's 'Fight Club' featuring the music of Russia's highly controversial feminist punk band, 'Pussy Riot'. In Au- gust 2012, three members of Pussy Riot were convicted of 'hooliganism' for staging a performance in a Moscow church. Each were sentenced to two year in prison. Show your support at www.freepussyriot.org.
​
2nd Place
Oxygen
Alex Olson - Grand Rapids, MI
The music video is for the band We are Leo, the narrative to this music video is about a world that is suffering from a post social digression and how the government's control has effected the population. During the music video, through a cycle of events, the oppressed people must find their strength in each other.
​
-----------------------------------------------
​
New Media
1st Place
Join The Fight
Kristi Chesney – Detroit, MI
An unofficial commercial for the Susan G. Komen foundation that focuses on strong images of women.
​
-----------------------------------------------
​
High School Category
​
1st Place
Opus
Stephen Boyer - Pasadena, CA
High School Narrative
When forced to do volunteer work in order to graduate, Michael Parker reluctantly starts work at a local medical clinic playing piano for required hours. Little does he know that his perspective on life will soon change thanks to an unlikely new friend.
​
2nd Place
The Masks
Haixu Liu - Wappingers Falls, NY
High School Narrative
The main character lives in a town where wearing mask is a sacred and inviolable tradition. He goes to a party one day where people all wear fancy masks, but his mask is plain and white, indicating his low status in the society. He feels inferior. A girl appears, taking off her mask in front of him implying she wants to live in a world where she can see people's faces. Under stimulation the man takes off the mask finally, because he also wants to free himself from this town, but suddenly dancing people descend upon them, and capture them. The Masks alludes to the authoritarian power of the unreasonable but coercive rules in the real society.
​
3rd Place
Middle Village: Rediscovering our Heritage
Brooke Reichert, Rachel Masters and Tyler Milligan - Astoria, OR
High School Documentary
This is a rich story about the rise and fall of a historical Chinook village along the Lower Columbia River, which was a major trading center that controlled commerce on the river. Charles Funk, a member of the Chinook Tribe, who worked on the site as an archaeologist, tells how the Chinook Indian Nation is now reclaiming their cultural heritage, strength, and identity through traditional practices such as canoeing and singing. Middle Village-Station Camp is a unit of Lewis and Clark National Historical Park. This film was created by students from Teen Film Camp, an annual event at Lewis and Clark NHP. Mentorship was provided by Hollywood Theater and Kwamba Productions.