THANK YOU FOR COMING TO THE FESTIVAL!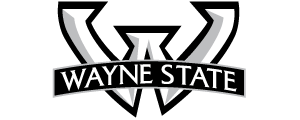 Tech Fair Schedule
Saturday September 27th
2014 Workshops & Panel Presentation
9:30am - 2pm
WSU State Hall
​
Mark Adler - Director, Michigan Production Alliance
Production Algebra P.A. Boot Camp The Short Version
CANCELLED-MARK IS UNABLE TO MAKE IT TO MMFF THIS YEAR
​
Jeff Jantz - Illustrator-Storyteller-Sculptor
Storyboarding
10:00am - 11am State Hall Room 135
During this workshop we will look at storyboard frames from local films while discussing the benefits and aspects of story-boarding and pre-production planning. Learn how to start a film off strong before cameras even start roiling and how storyboarding can help a whole crew get on the same page with a directors vision. We will share techniques for creating storyboards on a tight budget even if you can't draw.
​
Brian LeBeuf - Working as a Freelancer in Detroit
11:00am - 12:00pm State Hall Room 135
Wayne State Graduate Brian LeBeuf is a successful freelance filmmaker who has has previously worked for Spike Lee, The Huffington Post, CNN, etc. In this lecture, he will discuss the importance of knowing you trade as well as marketing yourself.
​
Panel Discussion:
Jeff Nadalin and Gerry Lattmann - Raindance
12:00pm - 2:00pm State Hall Room 135
Gerry Lattmann is an award winning producer and senior producer at Dot Films. Jeff Nadalin and Gerry Lattmann recently completed the indie comedy The Birder starring Tom Cavanagh (Yogi Bear), Graham Greene (Dances w/Wolves) and Fred Willard (Anchorman). They plan to talk about this film and all their history, making films outside the studio system, financing, and will talk about development, and a general overview of the business as a whole.
As our Student Film Festival expands we are including educational/training opportunities during the event to reflect the practices utilized in todays film industry. This portion of the festival is what we call TechFair. We have invited Vendors, Movie Making professionals, TV-Broadcast professionals, Educators, etc. to enhance the overall experience and ultimately create a rich learning environment, that coincides with the screenings and other planned activities.
​
You and your organization are cordially invited to participate in the TechFair, the creative technology component of the the 2014 MovingMedia International Student Film Festival, which takes place on September 25th-28th at Wayne State University.
​
The TechFair features a wide spectrum of educational and professional development activities targeted to both seasoned professionals and aspiring students alike.
​
The TechFair is hosted at Wayne State University and will be held Saturday, September 28th, 2014, from 9:30-2:00 pm and will feature these components:
​
•An exhibition with leading suppliers of digital tools and techniques for digital cinema, animation, visualization and game development.
•Workshops covering a variety of topics, skills and tools for film and video production, animation, game development and more.
​
We invite you to be an integral part of this unique event that celebrates the art of cinema from both sides of the screen and camera. If you have any questions, please contact us.
Wayne State University's annual film festival is entering its thirteenth year as a showcase celebrating independent work and creativity while promoting a productive encounter of diverse visual approaches.
​
This year we have opened submissions to ALL colleges and universities along with exceptional high schools to encourage a "global" audience of filmmakers.
​
This years TechFair is scheduled for Saturday, Sep 28th starting at 9:30AM blocked in sessions. We have reserved space on the Wayne State University campus, which will support booths, tables, presentations and hands-on workshops.
​
If you would like to present or be involved with this year's TechFair, please click here or contact us with any questions you may have. We look forward to your response.
​
Thank you,