THANK YOU FOR COMING TO THE FESTIVAL!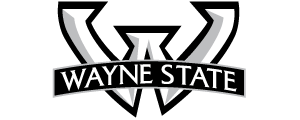 Best in Show
Sunday Dinner with the Morgans
Director Alex Forbes
Underneath their perfect veneer, The members of the Morgan family each engage in their own dark and twisted acts of moral depravity.
​
____________________
​
Narrative
​
First Place
A Silent Waltz
Director Isaac Elliott
In isolated country Victoria, Australia, Madeline is excited for the annual regional dance. On the cusp of teenage-hood, she must overcome her deafness to ask Wyatt to the dance. A simple thing becomes far more difficult in her quest for A Silent Waltz.
​
Second Place
I've Been a Sweeper
Directed by Ciarán Dooley
On his final day of life, the mindful Sweeper reflects on the events that have shaped him, and the unique career that has brought him to the furthest corners of the world.
​
Third Place
Death of a Legend
Directed by Poj Pitakjamnong
With dissent against the social system, a young contract killer takes his first job on a hit to take down a legendary hitman.
​
__________________________________
​
Animation
​
First Place
Sweet Revenge
Directed by Jonathan Kline
An overworked detective made out of chocolate narrates about his long-term investigation of a string of related murders only to find that the culprit is a comically obvious individual.
​
Second Place
Prelude
Directed by Mitra Shahidi
A whimsical story of a creative little girl and her scientist grandfather. A series of happy accidents cause the relationship between these two get stronger.
​
Third Place
Mirage Maker
Directed by Benjamin Reicher
A magical being eases the death of those lost in the desert. The Mirage Maker gives a dying man one last chance to say goodbye to his family.
​
______________________________
​
High School
​
First Place
The Waiting Game
Directed by Maria Alvarez
An uninspired writer gains experience in life after the death of a family member and learns how to find purpose again.
​
Second Place
Godong's Party
Directed by Seona Khil
Suna Khil's feline friend Godong, who plans to open a party, sends out invitations to his friends. However, while sending them out he accidentally drops, his canine friend, Lary's invitation.
​
Third Place
Falling
Directed by Miles Warren
A terminally ill teenager jumps from a bridge to avoid dying in a hospital bed. As he falls, he assumes he will see his past, but instead he witnesses his future.