THANK YOU FOR COMING TO THE FESTIVAL!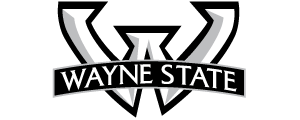 Narrative Films will be screened at the Detroit Institute of Arts in the Marvin and Betty Danto Lecture Hall.
​
AUDIENCE FAVORITE:
The Top 9 Narrative Films placing after the 1st, 2nd and 3rd Place Winners will be screened and the audience determines their favorite!
​
1st, 2nd & 3rd PLACE WINNERS
The 1st, 2nd & 3rd Place Winners will be screened following the Audience Favorite screening..
Screenings: April 1st, 4:30pm Free
Please join us in celebrating the Winners of this years Festival! A short gathering to acknowledge the winning filmmakers will take place following Freep Film Fest Academy.
The Freep Film Festival Academy is an opportunity for aspiring filmmakers — particularly students — to learn and interact with top professionals from the world of movies.
​
The full-day session will include a series of lectures from film industry experts, a panel discussion on telling personal stories though cinema and screenings of student films. READ MORE
If you would like to support us for our 2016 MovingMedia Festival please send your donations to:
​
Department of Communication
Attn: MovingMedia
Wayne State University
585 Manoogian Hall
906 West Warren
Detroit, MI 48202.
Awards | Step Repeat: April 1st, 4pm
Elliot Wilhelm talks about the Festival