THANK YOU FOR COMING TO THE FESTIVAL!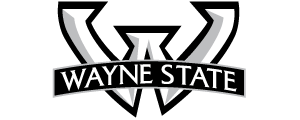 Articles
​
2012:
​
Belleville View:
WAYNE COUNTY: Creativity at WSU MovingMedia Student Film Festival
​
"Industry Tech-Fair Highlights Film Festivals" by Jacek Adamski
​
http://comm.wayne.edu/files/polishtimes270612.pdf
​
Detroit Windsor International Film Festival, In Its Fifth Year, Will Show More Than 100 Movies, by David Sands Huffington Post, 6/20;
​
WSU hosts Saturday Tech Fair, Observer & Eccentric, 6/21
​
Detroit Windsor International Film Festival back for 5th year by John Monaghan, Detroit Free Press, 6/21
​
Wayne State University to Showcase Films as Moving-Media and DWIFF to Kick Off at DIA by Lars Hjelmroth, AmericaJR
​
​
2011:
The South End
Polish Times
By Malissa Martin
Heritage Media
​
Movies are creative expressions by artists to give the public something to think about, laugh at or simply enjoy. The MovingMedia Student Film Festival, hosted by Wayne State University, aims to give WSU students and the surrounding schools a platform to visually express their creativeness. Initially, MovingMedia was a film showcase where only WSU students would compete against one another for awards.
Read More>>>
BELLEVILLE VIEW:
​
WAYNE COUNTY: Creativity at WSU MovingMedia Student Film Festival