THANK YOU FOR COMING TO THE FESTIVAL!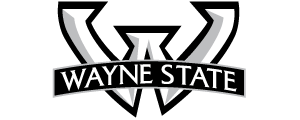 Articles
​
2012:
​
Belleville View:
WAYNE COUNTY: Creativity at WSU MovingMedia Student Film Festival
​
"Industry Tech-Fair Highlights Film Festivals" by Jacek Adamski
​
http://comm.wayne.edu/files/polishtimes270612.pdf
​
Detroit Windsor International Film Festival, In Its Fifth Year, Will Show More Than 100 Movies, by David Sands Huffington Post, 6/20;
​
WSU hosts Saturday Tech Fair, Observer & Eccentric, 6/21
​
Detroit Windsor International Film Festival back for 5th year by John Monaghan, Detroit Free Press, 6/21
​
Wayne State University to Showcase Films as Moving-Media and DWIFF to Kick Off at DIA by Lars Hjelmroth, AmericaJR
​
​
2011:
The South End
Polish Times
College students from throughout the Midwest are eligible for Freep Film Festival's new Student Documentary Competition.
​
Winning films will be screened as part of the third annual Freep Film Festival, which arrives March 31-April 3. Two top films – one chosen by a public vote, one by a jury – will earn additional prizes.
​
The new contest is a collaboration between Freep Film Festival and MovingMedia Student Film Competition. Now in its 16th year, MovingMedia is run by Wayne State University and accepts entries from college students in Michigan, Ohio, Indiana, Illinois and Kentucky.
​
All documentaries entered in MovingMedia will be automatically entered in Freep Film Festival's competition. Films must be 20 minutes or less and have been completed between Jan. 1, 2015 and Feb. 21, 2016. A juried panel will choose the Top 10, which will then be hosted for a public vote on the Freep Film Festival website.
Freep Film Festival adds student documentary contest
​
Read full article