THANK YOU FOR COMING TO THE FESTIVAL!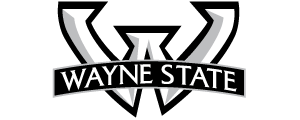 Dear Potential Sponsor,
​
MovingMedia Student Film Festival celebrates independent work and creativity while promoting a productive setting for student filmmakers to showcase their talent.
​
As Wayne State University's annual student film festival, MovingMedia is pleased to invite you to become a sponsor of our Sixteenth season.
​
In the past, the festival was mainly funded by the Wayne State University College of Fine, Communication and Performing Arts generous support, but as the festival expands its reach, the cost associated with its success are rising. In order to have a successful event, we would like to fund part of the event with your contributions or in-kind donations.
​
Your company can help us by providing funds in the terms of a grant, by donating products or by sponsoring a prize for the three top winners in the narrative film categories and the overall winner, best-in-show.
​
As a sponsor, you will be helping students all across the Metro Detroit and the world showcase their talent. However, student filmmakers are not the only beneficiaries of the festival's success, as a thank you for your support, your name or business logo will be seen by hundreds of audience members.
​
Your support is important to us, thank you in advance for your consideration.
​
Kind regards,
Partners_________________________________