THANK YOU FOR COMING TO THE FESTIVAL!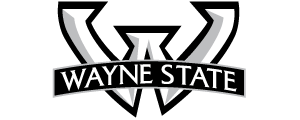 If you would like to support us for our 2014 MovingMedia Festival please send your donations to:
​
Department of Communication
Attn: MovingMedia
Wayne State University
585 Manoogian Hall
906 West Warren
Detroit, MI 48202.
The 2014 MovingMedia Student Film Festival is just around th corner! We are looking forward to seeing everyone's work, mingle with people at the Tech Fair and award the best movies in several categories. Come join us!
Best in Show
Sunday Dinner with the Morgans
Director Alex Forbes
​
First Place-Narrative
A Silent Waltz
Director Isaac Elliott
​
Second Place-Narrative
I've Been a Sweeper
Directed by Ciarán Dooley
​
Third Place-Narrative
Death of a Legend
Directed by Poj Pitakjamnong
​
First Place-Animation
Sweet Revenge
Directed by Jonathan Kline
Second Place-Animation
Prelude
Directed by Mitra Shahidi
​
Third Place-Animation
Mirage Maker
Directed by Benjamin Reicher
​
First Place-HIgh School
The Waiting Game
Directed by Maria Alvarez
​
Second Place-HIgh School
Godong's Party
Directed by Seona Khil
​
Third Place-HIgh School
Falling
Directed by Miles Warren
Dear Supporters,
​
The committee and I would like to express our sincere gratitude for supporting us during the 2012 MovingMedia Student Film Festival.
​
As you know, our mission is to build the film arts in our region, and allow our
students to showcase their work. We are proud to now offer a local, national
and international student film festival, which helps to build cinematic arts in the
community.
​
This year's event was a big success. We received about a 135 submissions from
all over the world, showcased over 70 films and offered 16 workshops during our
TechFair.
​
Your generosity allowed us to have a big success.
​
We want to thank our keynotes:
Director, Sam Kadi,
DIA Film Curator & DFT Founder, Elliot Wilhelm,
Michigan Film Office Director, Carrie E. Jones,
and Director & Michigan Creative Film Alliance Member, Anna Fleury,
​
We want to thank all the presenters who made our TechFair a big success:
Film Festival Specialist, Robert Butler
Michigan Production Alliance Director, Mark Adler
Detroit Pockets of Cool Co-founder, Joan Abraham
Actor, Christopher Bondy
Special effects makeup artist, Daniel Phillips
Detroit Public Television
Screenwriter, Wayne McLean
Score Composer, Dan Belleville
Producer, Charles Cirgenski
Director & Producer, Gary Cendrowski
Director, David Marek
Environmental 3D Specialist, Brenda Schick
Hair Specialist, Norman Wagner,
Wardrobe Specialist, Raymond Rolak,
​
We also want to thank all our judges:
Shaher Batroukh
Chris Campbell
Nathan Chavez
Kelly Donnellan
Roger Donnellan
Meghan Hammiler
Sarah Himes
Aaron Henderson
Lara Hrycaj
Lois Lipman
Karen McDevitt
Nicholas Schlegel
Margaret Thomas
Ellen Tripler
Aditi V. Desai
Celeste Ward
Willow Williamson
Tom Hopkins
Natasha Marin
Chris Rosik
​
We also want to thank all our sponsors for their amazing donations and sponsorship:
​
The Michigan Film Office
The Friends of Detroit Film Theater
DAFT - Digital Arts Film and Television
Ethnic Bakery and Deli
N-Media
Barnes and Nobels
Vimeo
Redrock Micro
Canon
Tiffen
Apple
Kona Grill
Tim Hortons
Better Made
Susan G. Komen - Race for the Cure Detroit
Rolco Sports Network
​
We also want to give a special Thank you to:
Wayne State University - College of Fine, Performing and Communication Arts
Wayne State University - Dean of Students Office
Wayne State University - Special Events and Services
​
Lastly, we want to thank all the filmmakers who submitted their films. It was honor to showcase your work and we hope that you will consider us again next year.
​
Please forward my appreciation to your family and friends who also spent the festival with us.
​
Thank you for being supporter of MovingMedia Student Film Festival and we hope
to see you again next year!
​
​
The 2012 MovingMedia Committee
​
Kelly Gottesman
Kelly Donnellan
Angela Moreira
Megg Jacobs